This is the tragedy for Italy. After Euro 2021, we were angry with Italy, but today we have pity. We feel sorry because they lost to North Macedonia in the qualifiers and they will be deprived of participation in the World Cup for the second time in a row. Honestly, we wouldn't like to be in their shoes, so we're going to put the rivalry aside and think together for 5 minutes about what we could do in support with our Italian friends. You have any ideas ? We offer this:
1. Replace the Marseillaise with the Felicità tonight against Ivory Coast
We can't wait to see Grizou, Pogba and Giroud hold each other by the shoulder while singing this hymn to joy. In addition, now Giroud speaks Italian very well so we are counting on him to know the words by heart before slamming 3 goals with his head.
2. Eat a lot of pizza
Count on us for that, we have already trained well for years. A little too much even if we are to believe our little bidou.
3. Boycott the World Cup in Qatar
Anyway, this event is a scandal.
4. Boycott Macedonia
Anyway, this dish is a scandal. (No, but seriously, are there people who like it?)
5. Do the Italian hand sign all day
Pazr cpontrez c'esty pas poratiquie puer ecreiure dezs topsq.
6. Shouting "Ma quéééé" after each goal scored
To parody Italian is also to pay homage to Italy, let's not forget that.
7. Eat pasta at every meal, even at breakfast
At first the Nesquik pasta is weird but frankly after a few bites it ends up creamy.
8. Review Italian slurs with Joey from Friends
More yess Friends don't you know??? It's the super funny series with Barney there and also the architect Fred Mosby. Bars !!
9. Revise Italian slurs with Topito
It's not bad either.
10. Stop putting fresh cream in our carbo pasta
Because after that makes them cry and right now they don't need that to cry.
11. Name our children Giuseppe, Giulia or Gianluigi
Plus they're names that smell of the sun and Prosecco, that can't hurt us.
12. Scred Donnarumma in the cages instead of Lloris
Sorry Hugo we love you but the guy is a crack he deserves to play at least a little World Cup too.
13. Get rid of Hawaiian pizza once and for all
In real life it's not bad, but know that every time you put a slice of pineapple on a pizza, an Italian dies. This massacre must be stopped immediately.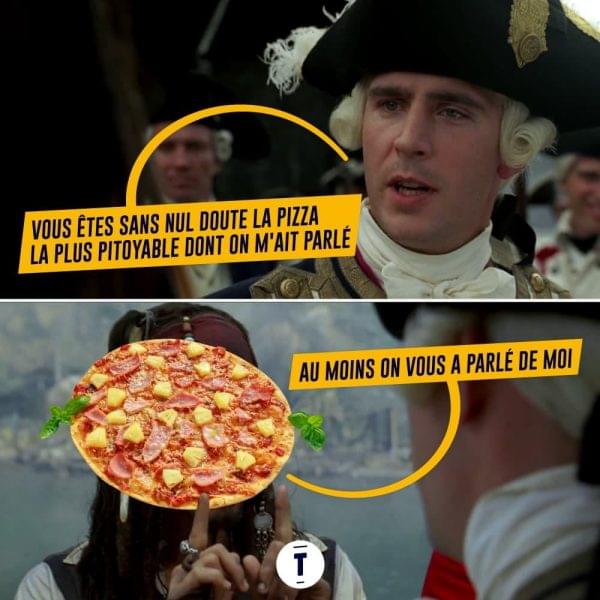 14. Give them the Mona Lisa
Anyway, this painting is very small and there are always 50 people in front of it when you want to see it.
15. Place a statue of Materazzi in all the town halls of France
No, maybe you shouldn't push either.
And then we can also go visit Italy because it's still not disgusting. Good luck to you Italians, the next few months will be difficult.