Youhouuuuu it's August! As you are people of great originality (it's okay, I know you haven't really been given a choice), you have chosen this summer month to put down your vacation and take to the open sea. While some will be satisfied with a moment of connection with nature in the middle of the diagonal of the void, the luckiest will certainly go to Santorini or Palma de Mallorca to bask in the pill. Until then, I was jealous. Then I thought about the shitty food you're going to stuff yourself on the plane, and suddenly… I smiled again. Hehehe.
1. Meals are measured down to the olive
In order to avoid as much waste as possible and (above all) to make small savings, the meals are prepared to the nearest gram. We tell ourselves that an olive doesn't change much, but multiplied by the thousands of meals served, well… It pays off. For example, American Airlines saved $40,000 by removing one from all its meal trays. Malinx, the lynx! (Or rapiat, the rat?)
2. Meal trays are produced in astronomical quantities
Emirates Flight Catering, recognized as a global leader in the aviation catering industry, provides in-flight catering and assistance services to over 100 airlines. According to their site internet, they were producing an average of 225,000 meals a day before the coronavirus outbreak. Believe me, that's tons of pasta.
3. The same dish does not taste the same in the air as it does on Earth
We had already explained all the why and how in this top, but to give you a brief summary of the situation: in the air, low atmospheric pressure and humidity modify the ability of our taste buds to capture sweet and salted. The ability to taste sweet flavors drops by 15-20%, and salinity by 20-30%. Of course, we remind you that you should not eat too fatty, too sweet, too salty. But let's understand that you empty 3 packets of salts in your dish so that you no longer have the impression of eating polystyrene. Yes, we are accommodating.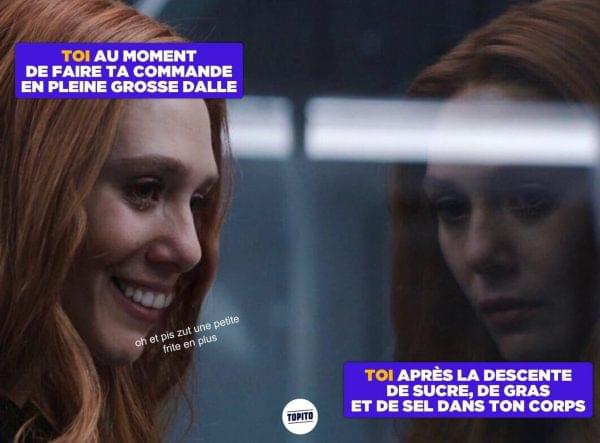 4. The dishes offered favor "umami"
The umaquoua? Umami is our "fifth sense" of taste. This Japanese term that could be translated as "tasty" is one of the five basic flavors, after sweet, salty, sour and bitter. In particular, it makes it possible to capture the flavors found in foods such as soy sauce, tomatoes, charcuterie, spinach, shellfish, mushrooms, or even sardines and seaweed. Unlike salt and sugar, umami does not seem to be affected by altitude! It is for this reason that many dishes are made with tomatoes, and tomato juice is never as successful as it is in the air. I'm tomato. (You have it ?)
5. Menus are developed well in advance
Attention, I did not say prepared, huh! I said "worked out", "thought out", "planned". Travel companies prepare up to a year in advance the small menus that will be served, and the development cycle until its launch can take 6 months. These menus are generally modified with each change of season. Sacred taff for grains of rice drowned in curry sauce.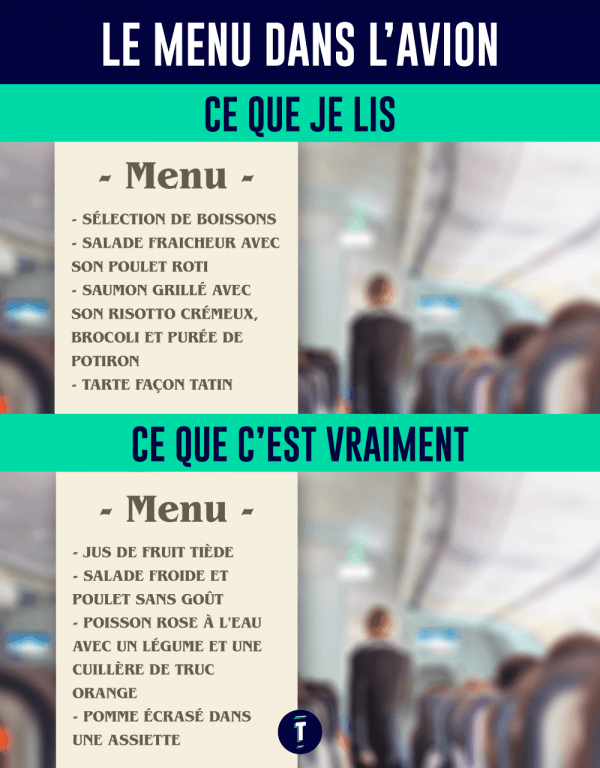 6. Dishes in sauce are law because they prevent food from drying out
Speaking of curry sauce… You must have noticed that your dishes are usually drowned in a lot of sauce. Very much. This is not a dosage error, but a strategic choice to serve you the most drinkable stuff possible. Yes yes. In fact, humidity causes food to dry out. Sauces being moist by nature withstand travel better and are therefore more tender and flavorful. As good old Socrates used to say "A hungry man does not examine the sauce. ». So stop complaining, and actually eat.
7. Some companies work in collaboration with starred chefs
We often complain that everything we eat in flight seems to be cooked with ieps. Well, not at all. Well… Not always. The Australian company Qantas, for example, has been working in partnership with renowned chefs since 1997. KLM Royal Dutch Airlines has been calling on chef Jonnie Boer and sommelier Thérèse Boer from the starred restaurant De Librije since February 2022. Chefs stars to eat in the clouds, it's almost poetic, isn't it?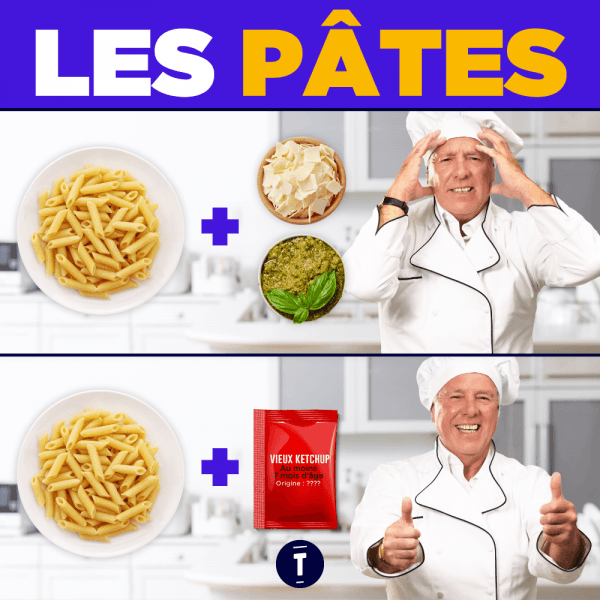 8. The meats are pre-cooked before shipping
Basically, all the food on the plane is cooked on the ground, to comply with food safety standards. In any case, and for quite obvious reasons, it is forbidden to cook on board. Yes, we really want a gas cooker to set the plane on fire, right? While it's fine to fully cook vegetables and starches, when it comes to meat, it's a little different. The beef is only 30% cooked and the chicken 60% before boarding. They then finish cooking in the appliance's steam or air-dry convection oven. Not sure it's more dreamy, but at least it's less dry. Eat a rare steak, or avoid turning into a flying ball of fire, you have to choose.
9. Different pilots from the same company don't eat the same thing
Pilot 1, copilot and others (there can be up to 4 pilots on a long haul) never eat the same thing. The goal is stupid: to prevent them from being contaminated in the event of food poisoning. You had to think about it. On the other hand, it would be nice for Thierry if it was not Gérard who chooses his dish in preums each time. It's starting to do a lot, 7 chicken trays with zucchini in 3 days.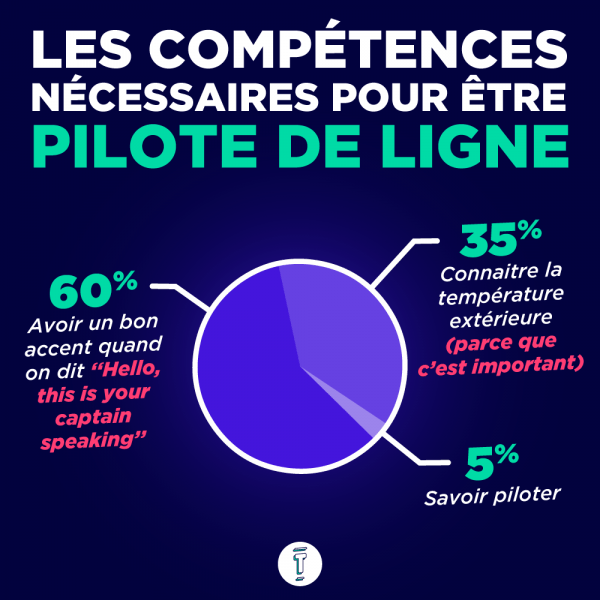 10. Dried beans and chickpeas are prohibited on some airlines
Guess why? A clue: it has to do with a physiological phenomenon linked to the consumption of these foods. So ? Eh yes ! Well seen ! It freaks out his mother. The chefs being friendly and aware that aerophagia is increased at altitude, they protect your intestines and your sense of smell from a long bugle concerto. We also avoid things that are too fragrant, such as Brussels sprouts or cheese that smells like rotten feet.