1. First of all because it's about roller derby (as the name actually suggests)
Do you like roller skates? Do you like knee pads? Do you like people who jump on them to get knocked down? Roller derby will then be your sport par excellence. We didn't fully understand the rules but we just want to do it after watching a few episodes. And then, as Lola Bouvier (the main character) says, roller derby is "A sport with girls, but not a sport for girls" .
2. Chloé Jouannet is just awesome
The main role, incidentally daughter of Alexandra Lamy, proves that sometimes talent is inherited from mother to daughter (and from sister to sister since the whole family has decided to succeed in the cinema).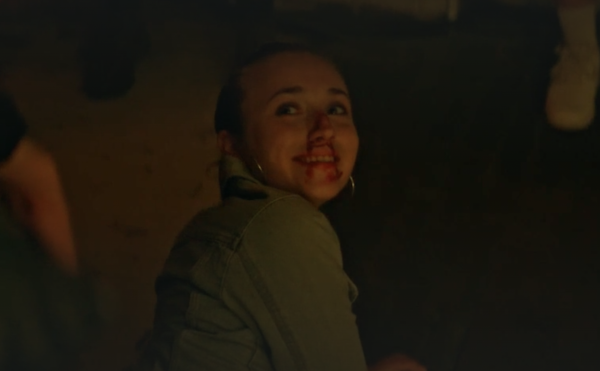 3. We couldn't have chosen a better team name than Unicorn Cannibals
OK, they're the worst in France, but we like them anyway. Finally after a few episodes what, not easy to approach the zouzes they do not have easy contact. Especially the leader Acid Cyprine who is however forgiven for all faults because she has a blase that commands respect.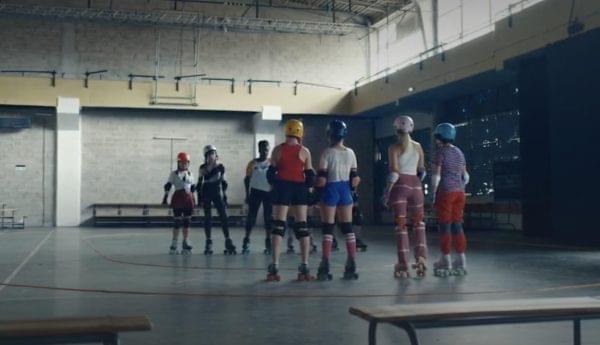 4. Nelson Montfort in voiceover: brilliant idea
What a voice, what a talent, what a genius. A man like we don't make anymore.
5. We are far from a nunuche girly series
Forget the pillow fights, here people drink, smoke, use cool sex toys, break their teeth and dress unorthodox. We rarely have the opportunity to see a series at this point without taboo. And if you don't like it, it's the same, understand?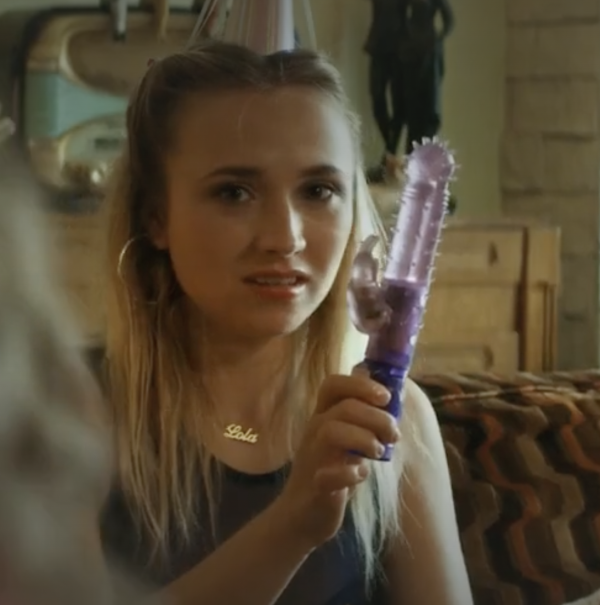 6. There's a bit of Tonia Harding in this fallen skater's story.
Lola's story is reminiscent of that of the famous American skater known for her slightly venerable temper. It is for this reason that her rollerblading name is Tonya Hardwheel. Not dumb.
7. Because we already loved Sophie-Marie Larrouy and we love her even more after this series
Super podcaster with her Binge Audio show "See you soon" (which we no longer present, if you don't know, you will do me the pleasure of going to listen to everything right away and in particular the episode with Jonathan Cohen because enough bullshit), super actress in Cheyenne and Lola and super face coater (I don't know, but I think it's part of her skills).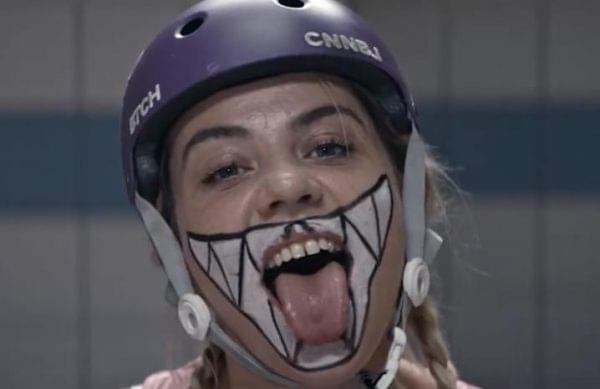 8. The supporting cast is excellent
We are of course thinking, among others, of Adrien Ménielle in the role of Mickaël, the colleague who is a little heavy, a little embarrassing, but not very bad.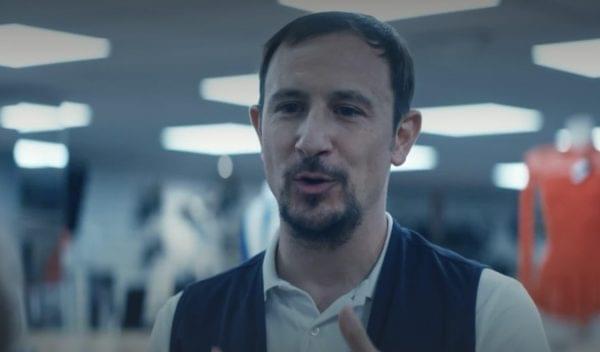 9. We already owe the super series Skam to the creators of this series: Nikola Lange and Charlotte Vecchiet
A very good reference that can only convince us to watch their new creation with our eyes closed (well not really closed because otherwise we can't see the series, but you got the idea).
10. All the characters are anti-heroes and it feels good
Fed up with clean heroines with values ​​and a strong sense of propriety. Here we reverse all the codes to team up with highly irreverent characters and it's quite gratifying.