What are you doing on April 10? I have a knitting workshop in Limousin. Or maybe I'll go horseback riding in Chollet. Or eat grattons in Bourg-en-Bresse. Or I'm just going to snuggle up on my bed.
MDR, but no matter nawak my word?! On April 10, I will vote in the first round of the presidential election, had you forgotten?
Yes. Like everyone. Because everyone doesn't care about this presidential election and that's a shame.
1. Everyone gives a shit
It is a tragic but very real observation, we have rarely had so little to square with a presidential election as this one. According to a survey carried out by us with a sample of 4 or 5 people in our close circle of friends, it would seem that the opinion results are as follows:
– 16% "I don't give a damn, I vote Poutou, come what may".
– 41% "anyway it's Macron who will pass, what's the point of fighting".
– 53% "what has become of Cheminade? »
– Person: "I vote for Hidalgo in the second round, no pasaran".
2. Even TF1 plays Les Visiteurs on the evening of the first round
I like Visitors huh, but that TF1 is broadcasting this film after the results of the first round of the elections, isn't that the biggest middle finger we could give to this presidential election?
3. With less than two weeks to the first round, no one knows who they will vote for
And the problem is that those who know generally vote for the only people for whom we are really sure not to vote.
4. We're still in the middle of a pandemic and we're having a war two minutes from home, so the atmosphere is average
And in addition we lost the euro. No, but you want to finish us off or what? Do you really think we have the head to vote for a guy or a zouze with a cardboard program?
5. The Guignols de l'Info did nothing about it
Yeah OK the Guignols de l'Info no longer exist since 2018 BUT STILL.
6. Applicants are unfamiliar with European capitals and countries
Yannick Jadot MEP who confuses the Baltic countries, who knows neither the capital of Estonia nor that of Bulgaria is a big stab in the teaching of geography.
7. Anyway, even Macron refuses to debate with the other candidates
The guy clearly decided that he had nothing to worry about in life, he gives us last minute reforms on senior civil servants or the RSA just to get well, we also learn that he has slammed billions for Powerpoints. And despite all that, we know in advance that he's going to be re-elected, he doesn't intend to change the decor of his office.
8. At this stage of the presidential campaign, the max of our humor is this:
Can I say that I'm proud?
Non.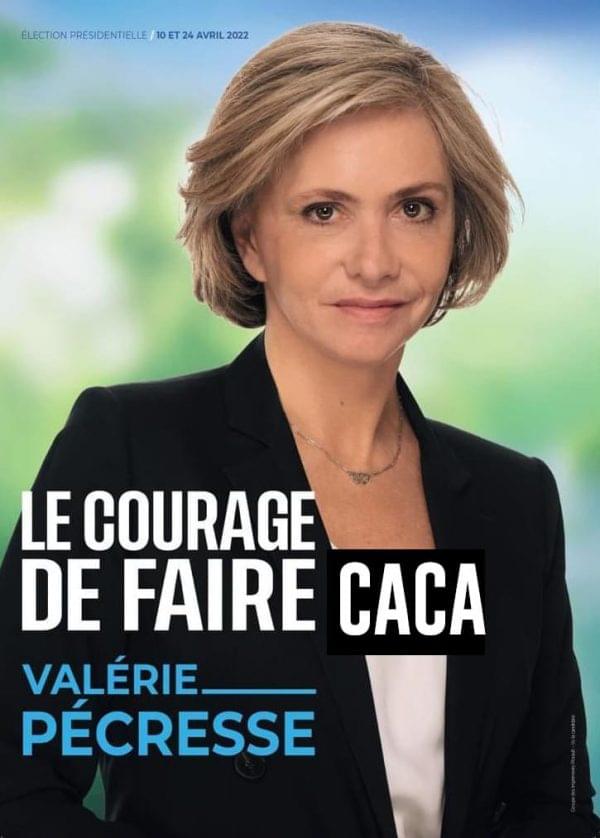 9. The candidates debate at Hanouna. End of the joke.
So. I think we can stop there.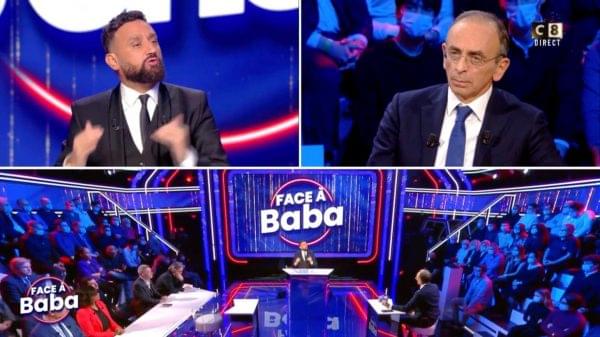 10. After 92 increasingly alarming IPCC reports on the short, medium and long-term consequences of global warming, ecology is absolutely not coming to the fore and that's depressing
Always the same nuclear/non-nuclear debate, always the same questions and bullshit proposed measures. In short, if ecology has a little bit of meaning for you, I refer you to this infographic which shows which presidential programs are closest to the proposals of the Shift Project, a think tank whose objective is to propose structural changes to limit the impact of global warming.